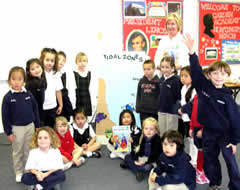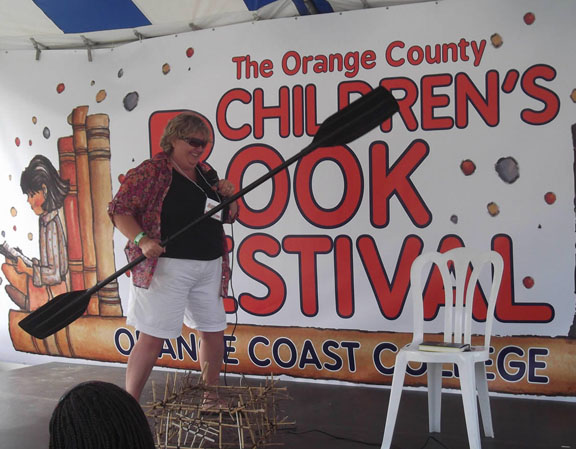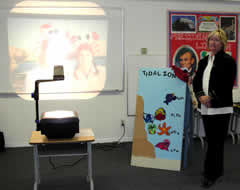 Help us turn the tide with Ocean Awareness…one tide pool at a time by booking a school visit.
For great ocean learning and fun, invite authors Molly and Dawne to your classroom. They'll bring along two tide pool friends who like to hang out in other people's shells. Plus, your class will be introduced to a whole slew of unusual and wacky facts about our friends in the tidal zones.
Author/Zone Team visit $250

*For presentations outside of Orange County a minimum booking of 4 presentations required,
as well as transportations costs and lodging costs if necessary.
SCHOOL VISIT TESTIMONIAL
CARDEN ACADEMY, HUNTINGTON BEACH CALIFORNIA
"My daughters thought it was great! They love to draw and my first grader specifically has drawn numerous pictures of the sea since your visit. My husband is surfer and we both love the fact that she is becoming more interested in the sea and the sea creatures who live there." Sue Balloch (mom)
Aussie schools can invite author/illustrator Svett. Contact us for details.
For further information Seamail Us!